Soft Swells - Soft Swells CD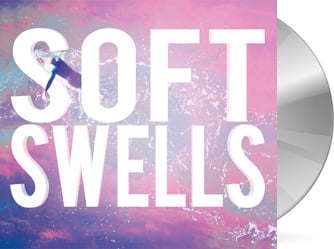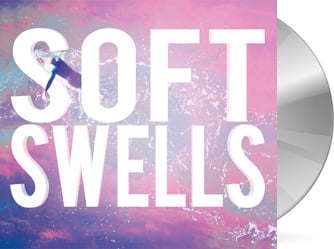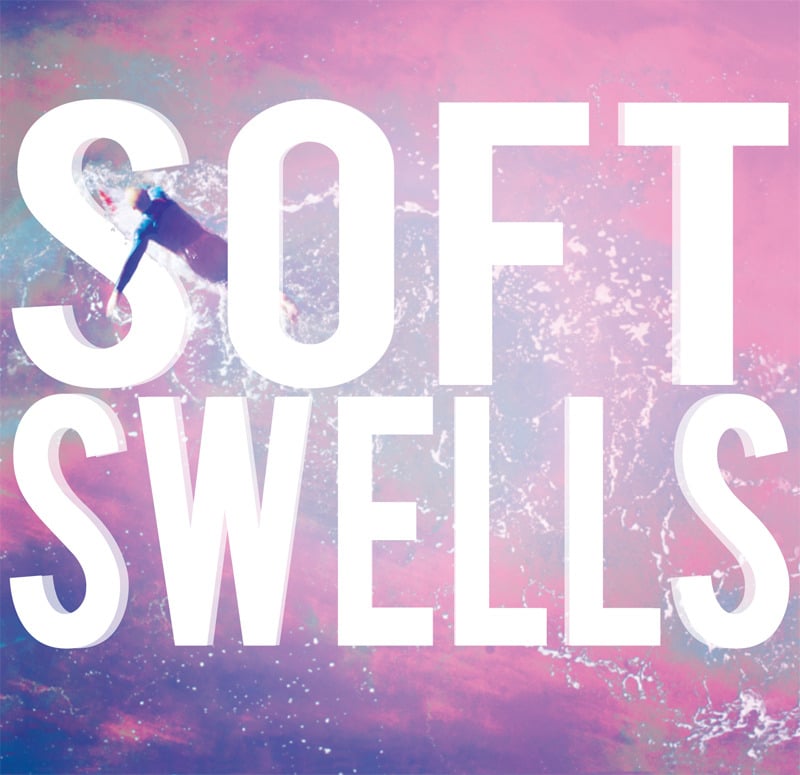 Digipack CD version of Soft Swells by Soft Swells.
Sharp and sensible, new musical duo Soft Swells nails the canny pop sensibility of today's indie landscape on their forthcoming self-titled 'Soft Swells' LP making full use of an arsenal of sounds, including stuttering and snapping drums, handclaps, a ringing xylophone, and subtle electronics. Soft Swells is the collaborative effort of longtime indie songwriter and gifted storyteller Tim Williams and the talents of Brooklyn's Phonograph mainstay Matt Welsh.
Soft Swells was named for and inspired by Williams' beachy surroundings in California where he relocated after leaving NYC in 2009. Williams, who had released two very well-received albums under his name for Dovecote Records, met Welsh as he was gearing up to work on his third album. Welsh, who gained much acclaim with his own Brooklyn outift Phonograph, asked Williams if he needed a guitarist, and both gents knew it was a sure fit. Recently, Welsh also made the move from the East Coast to West Coast to join his new bandmate. "His band had done quite a bit of touring with Wilco so I knew Matt would be up for the challenge," says Williams.
Now ready to release their 'Soft Swells' debut LP to the world, Williams is excited to showcase new songs that he and Welsh recorded under tight constraints. "I would say 'control' is the main theme for this record. Really, what you can and can't - and how that affects your life." Soft Swells' self-titled debut was recorded in the tiny town of Lewes, England, by longtime friend and producer Dave Lynch (Ed Harcourt, Clearlake, Liam Finn) at Bat Box Studios. "Matt and I spent a little over a week recording 13 songs as quick as we could before our return flights home. I think we nearly drove Dave mad during this process as we could have really used a solid month for a record this size. Dave had also just had his first baby boy - Monty Moog - and probably only had 5 hours of sleep the entire week. He is a true saint," says Williams.
The band released a hot 7" late summer 2011 which featured new tracks "Every Little Thing" and "Lifeboats" which gained airplay at KCRW and KROQ and started a Soft Swells buzz on the West Coast. Both songs were remastered for inclusion on the crushingly perfect upcoming 'Soft Swells' full length which Austin-based Modern Outsider Records will release at the end of February. Stay tuned for new tour dates and new beginnings from Soft Swells in 2012.
"We're digging their sound" – LAist
""Every Little Thing," the first single from Soft Swells, is a tight, tuneful day-brightener that bleeds optimism with every echoing chord, percussive jab and twinkling key" – BuzzBandsLA.com
Soft Swells
01. "Every Little Thing"
02. "Overrated"
03. "Put It On The Line"
04. "Say It Like You Mean It"
05. "Shake It Off"
06. "Don't Cut It Off"
07. "Never Leave Home"
08. "Make It Go Away"
09. "Lifeboats"
10. "Decisions"
MODOUT006