Soft Swells - Floodlights CD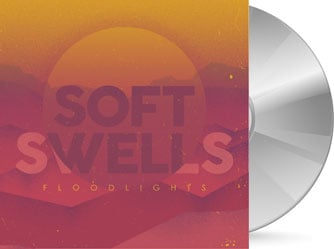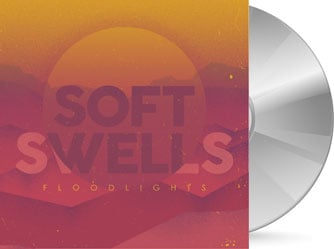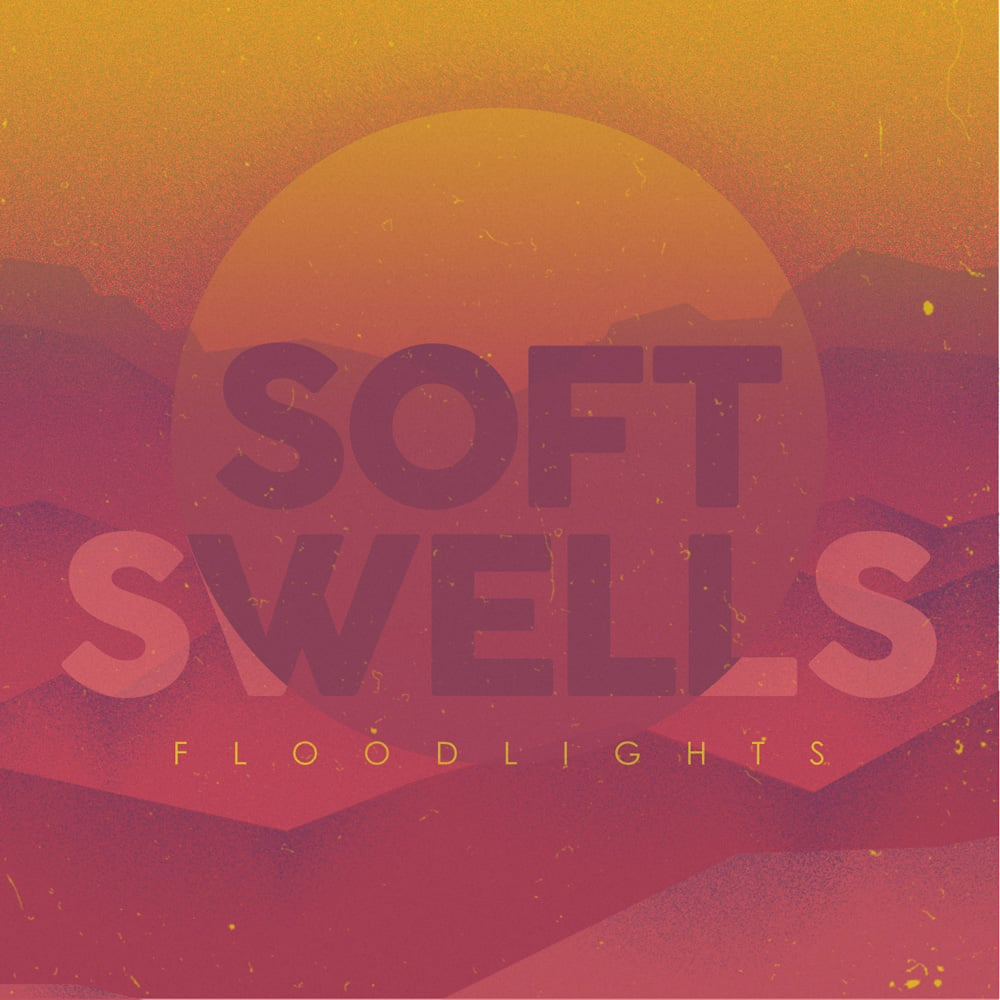 Soft Swells Floodlights CD.
Soft Swells is not only their band name, it's a surfing term used to describe tiny, easy to ride waves that beginners keep an eye out for to help build their skills. Much like moving on from soft swells to bigger waves, Tim Williams, the mastermind behind Soft Swells has been moving towards his own type of bigger moment for years now. Tim started Soft Swells in an effort to reach new heights, and following the release of their debut full-length Soft Swells in 2012 and their follow-up EP Lifeboats in 2013, the music has gotten more sophisticated and the sound of the band has gotten bigger. Floodlights is the big moment Soft Swells has been seeking and they have grown in every way imaginable. Where once there was just Tim with the help of producer/keyboardist Dave Lynch and a lot of studio magic, there is now a fully formed band.

In an experiment to capture the fun and excitement of their live shows on record, Tim brought a motley group of wildly talented musicians together in the studio to lay down all the tracks. Most of the record was tracked by producer Dave Lynch (the other Dave Lynch) at EletricZoo in Eastbourne UK, with Soft Swells' touring bass player and multi-instrumentalist Christopher Pappas at Tim's side, and a guest appearance by resident UK drummer Phil Wilkinson (Jake Bugg, Brian Eno). As if that wasn't enough, Misty Boyce (Sara Bareilles), Jonathan Visger (Dale Earnhardt Jr Jr) and Soft Swells' touring guitarist Kyle Frederickson all contributed their talents via satellite.

This impressive roster of personnel leaves Soft Swells sounding invigorated, like a whole new band. Drums shake, organs swell, guitars rock and vocals soar. This is no longer a band trying to figure out how to replicate the sound of their albums on stage, because they brought the stage to the studio.
Floodlights
01. Bloodshot Eyes
02. Keep It To Yourself
03. Floodlights
04. Looking For Gold
05. Locks
06. Life Without Love
07. Hands And Eyes
08. No Regrets
09. Go!
10. Love Like You
Soft Swells
MODOUT023