Mirror Travel - Cruise Deal LP + Download Card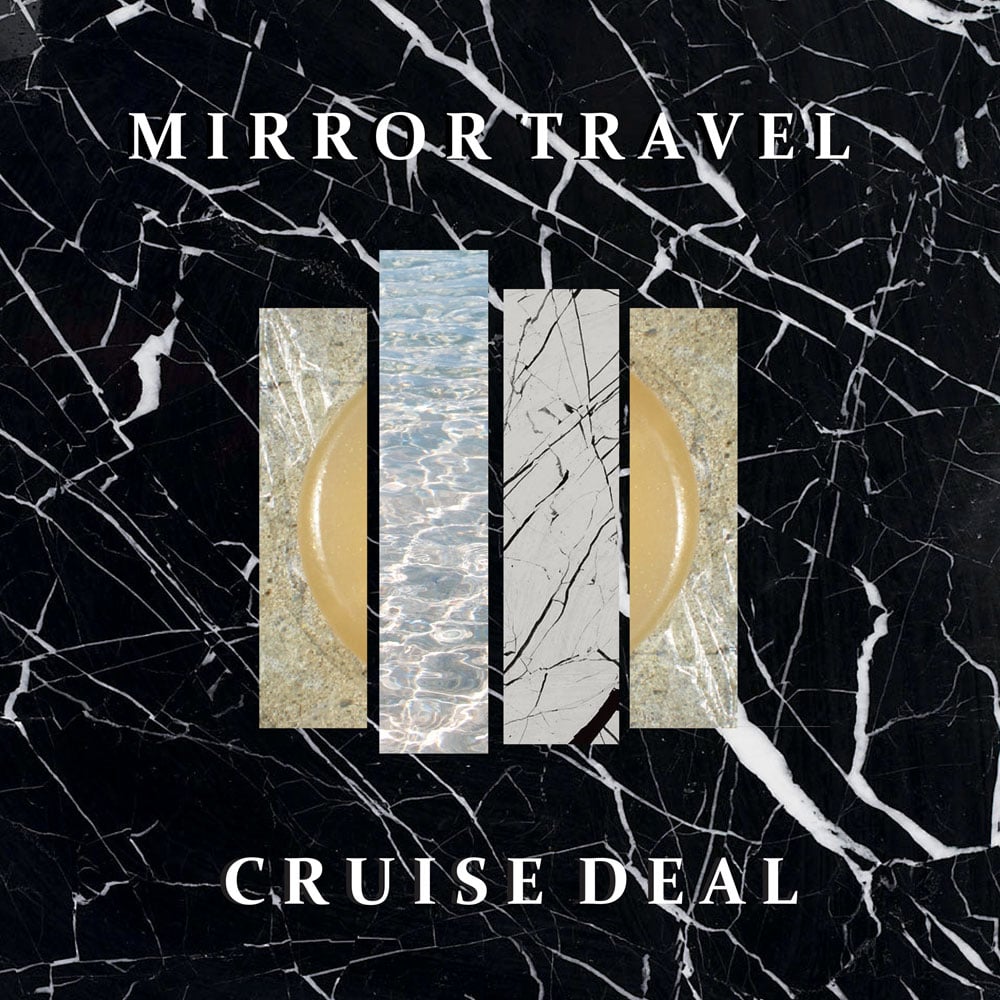 Mirror Travel Cruise Deal translucent blue LP + download card.
The true beginnings of garage-dwelling daydreamers Mirror Travel originate in 2003 in a small Texas town you've never heard of. Through many cities, years, and members, Lauren Green (guitar, vocals) and Tiffanie Lanmon (drums) remained the spring of the band's musical essence, continually writing, recording, and performing their own brand of narcotic, swirling, post-punk for over a decade.
In 2010 the two recorded the wiry and propulsive earworm "The Ghosts That Wake You" as the title track of Gerard Cosloy's (Matador Records) pet project, Casual Victim Pile; a 19 song snapshot of Austin's Red River music scene. The project quickly landed the band a 7" release (Wooden Bones) on Seattle's Mt. Fuji Records and US tour dates alongside acts such as Bill Callahan, Ringo Deathstarr, and …And You Will Know Us By The Trail Of Dead with new bass player and vocalist Paul Brinkley in tow.
Mirror Travel returned from the road with new material and set their sites on the small desert town of Marfa, TX to record their first full-length album, Mexico. Working with engineer Gory Smelley at his Marfa Recording Company, the trio spent two weeks crafting one of the year's most solid releases, a half hour of echo-drenched fuzz Esquire Magazine described as "Neil Young playing live from the bottom of a well". Mexico is loose, grungy garage at its finest and travels at such an unhurried and hypnotic pace that you may feel you've driven across the desert yourself.
Mirror Travel's upcoming release, Cruise Deal, takes the same smoldering psych-rock of Mexico and submerges it in a sea of dense and dreamy post-punk sludge. Recorded in the band's Austin, TX storage-unit-turned-rehearsal-studio with friend and live-sound engineer Roy Taylor (Emmylou Harris, Patty Griffin), Cruise Deal is brazenly live and best listened to on the loudest speakers you own. Beyond the intensity of Cruise Deal's sheer volume lies a frank examination of life in the in-between - the album was born as the band counted last days in their native state. The album speaks to a certain sort of coming and going; by the time Cruise Deal was mixed and mastered, Mirror Travel was spread across three time zones with Lauren in New Mexico, Paul in Philadelphia, and Tiffanie poised to leave Austin. Tiffanie (drums) soon said goodbye to Texas and set off with newest member Meredith Stoner (bass) to rejoin Lauren (guitar, vocals) in Northern New Mexico.
Cruise Deal
01. Aasim
02. I Need The Sun
03. Cruise Deal
04. Yesca
05. Melt You
06. Fossils
Mirror Travel
MODOUT028